Recipes with Vegetables Green Baby Bak Choy/ Ching-Chiang Cabbage with shrimp 清炒虾仁青江菜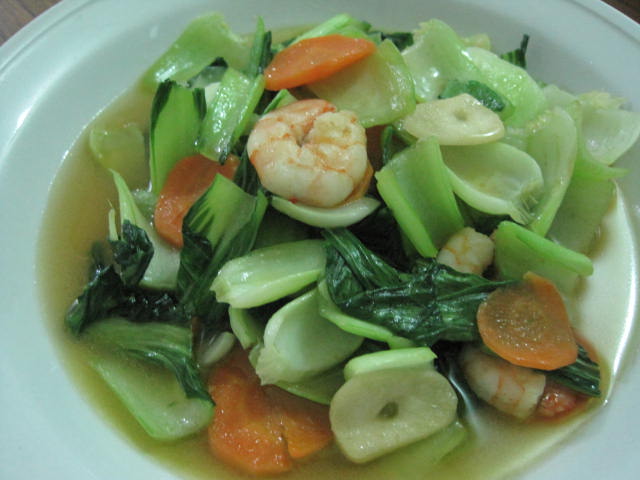 Green Baby Bak Choy is also known as Ching-Chiang Cabbage.The young leaves and petioles are very tender and crispy. It is good for stir-fry cooking and you must try this recipes with vegetables Green Baby Bak Choy/ Ching-Chiang Cabbage with shrimp. This type of vegetables are very popular in Taiwan. Green Baby Bak Choy can prevent dry skin, improve constipation, reduce gastrointestinal obstacles and maintain joint lubrication. It was highly recommend for smoker and people in stress to eat this vegetables.
Prep Time : 5 min
Cook Time : 5 min
Ready Time : 10 min
Ingredients
300 Grams Green Baby Bak Choy / Ching-Chiang Cabbage
2 Gloves Garlic
100 Grams Carrot
100 Grams Shrimp Meat
1/2 tea spoon Salt
1 table spoon Fish Sauce
6 table spoon of Oil
Directions
Step 1: Rinse and cut the Choy Sum into 2 inch size. Separate the petioles and leaves.
Step 2: Slice the 2 gloves of garlic.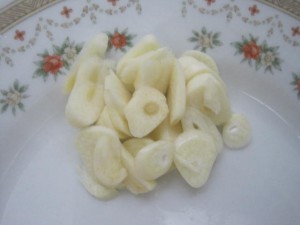 Step 3: Cut the carrot.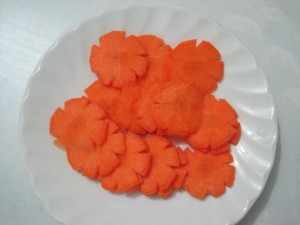 Step 4: Peel off the shell of the prawn and rinse it.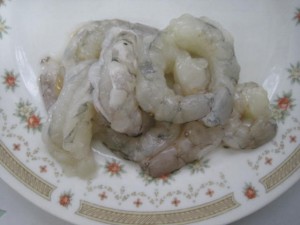 Step 5: Ready a wok/ pan and heating 2 table spoons of oil. Firstly, put in the garlic then follow by prawn meat, add in 1/2 tea spoons of salt for stir frying about 1 minutes. After that, mix in the stem of Green Baby Bak Choy and carrot, sauteing around 1 minutes then only mix in the leaves.  Add in one table spoons of fish sauce then continue sauteing around 3 minutes. Finally, ready to serve on plate.