Chinese Vegetables Recipe-Sauteing Cucumber with Prawn 清炒青瓜虾仁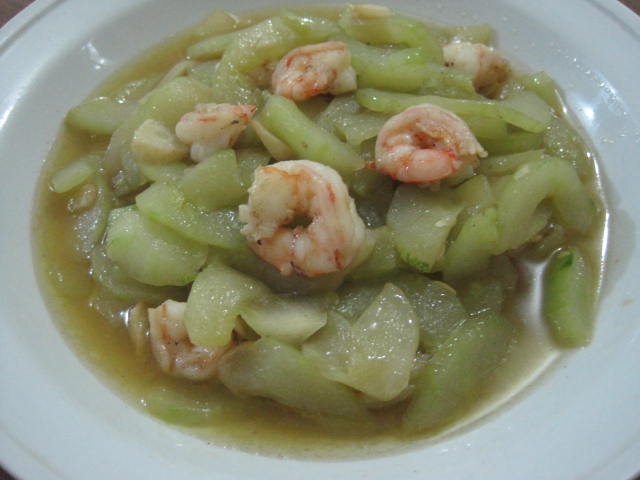 Sauteing Cucumber with Prawn is a good dishes of Chinese vegetables recipe for summer season. The juicy and are mostly composed of water (about 95%) among all type the vegetables. Cucumbers is also very good source of vitamins A, C, folic acid, magnesium, silica, molybdenum, and potassium. It help regulate blood pressure and help promote nutrient functions, respectively. Beside that, the excellent source of silica, which is a trace mineral that contributes to the strength of our connective tissue to hold our body together. You may try this simple sauteing cucumber for a healthy diet!
Prep Time : 3 min
Cook Time : 7 min
Ready Time : 10 min
Ingredients
1 Cucumber
150 Grams Prawn Meat
2 Gloves Garlic
5 Table Spoons Oil
1/2 Cups of water or Chicken Soup (上汤)
Directions
Step 1: Peel the cucumber, remove the seeds and cut the cucumber into half inches size.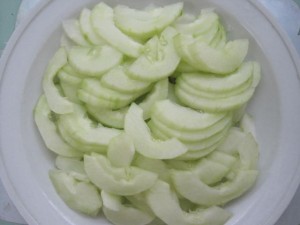 Step 2: Slice the 2 gloves of garlic.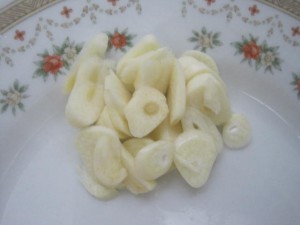 Step 3: Peel off the shell of the prawn and rinse it.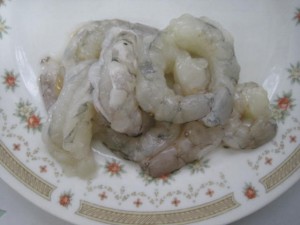 Step 4: Ready a wok/ pan and heating 2 table spoons of oil. Firstly, put in the garlic then follow by prawn meat, add in one tea spoons of salt for stir frying about 1 minutes. After that, mix in the cucumber for continue sauteing around 3 minutes. Then pour in half cup of water (or chicken soup上汤), cover with the lid for continue cook around 3 minutes. Once the cucumber become soften then ready to serve on plate.