"Gao Kee Cai" with Egg Soup 九杞菜蛋花汤
Pre Seasoned Cast Iron Skillet (12.5 inch) by Utopia Kitchen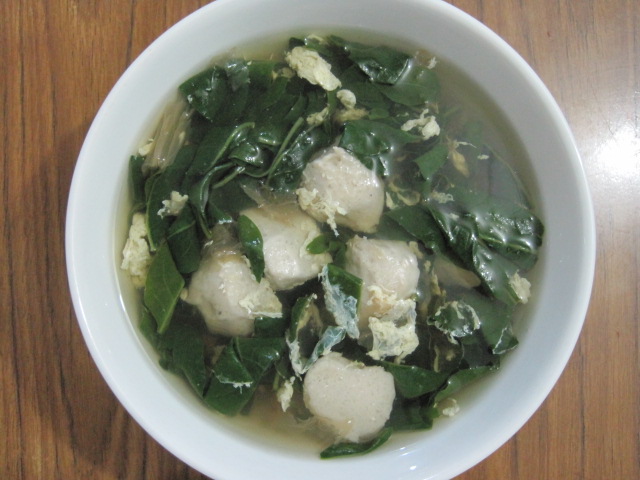 This soup is simple and easy to cook which just need around 25minutes. If you have no time to prepare, you may choose this recipe soup to cook which not only taste good but also rich of nutrition. 'This "Gao Kee Cai" with Egg Soup is the famous soup recipe among the Teochew people. Normally, Cantonese people will like to cook a soup by simmering or decoction which need more than few hours to prepare/cook but it was totally opposite with Teochew people's cooking method. Teochew people prefer boiling method within a short period because they believe this will be getting more nutrition from the soup. "Gai Kee Cai" have a very soft texture leaves after cook and it will become more sliminess feel after add in with the egg. The branches of this vegetable can not be eat because it is very hard and have the bitter taste. Remember to remove it when cook. Lets try up and enjoy it!
Prep Time : 3 min
Cook Time : 22 min
Ready Time : 25 min
Ingredients
300 Grams "Gao Kee Cai"
50 Grams "Tong Cai"
100 Grams Fish Ball
1 Egg
3 Bowls Water
1 Teaspoon Salt
Directions
Step 1:  Pluck the leaves of "Gao Kee Cai" and be careful for the thorn at the branches. Only use and rinse the leaves.
Step 2: Rinse the "Tong Cai".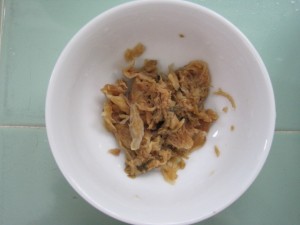 Step 3: Prepare the fish ball and a egg.
Step 4: Boiling 3 bowls of water, put in the Tong Cai for cook around 5 minutes then follow by "Gao Kee Cai". After 15 minutes, mix in the fish ball. Once the fish ball floating at the top of the soup, then pour in one egg and stir it immediately. Finally, add in some salt and ready for serve.