Recipes with Vegetables Bitter Gourd with Tauccu Sauce
Pre Seasoned Cast Iron Skillet (12.5 inch) by Utopia Kitchen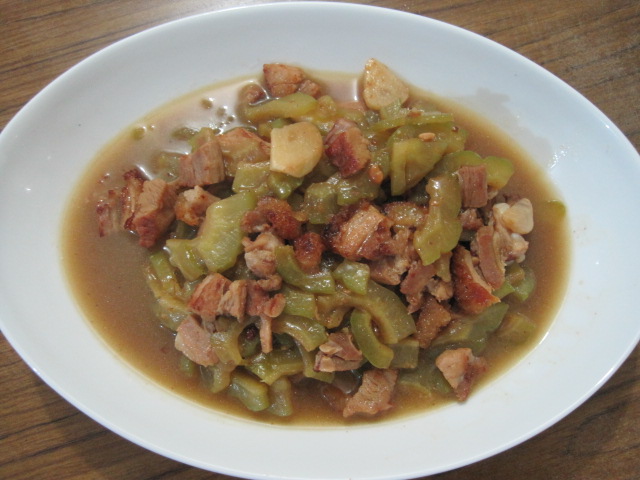 A traditional cooking- bake stewing bitter gourd with tauccu sauce. Tasty and you will feel no more bitter taste by this recipes with vegetables biiter gourd.
Prep Time : 5 min
Cook Time : 20 min
Ready Time : 25 min
Ingredients
1 Bitter Gourd
5 Gloves Gralic
100 gram Meat
2 Table Spoons Tauccu Sauce (Bean Paste)
1 table spoon Soya Source
1 tea spoon Sugar
1 Cup Water
5 table spoons of Oil
Directions
Step 1: Rinse and cut the bitter gourd into 1 inch size.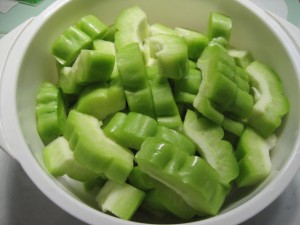 Step 2: Cut the garlic.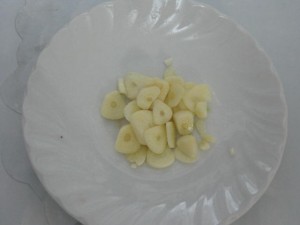 Step 3: Ready the work/pan with 5 tablespoons of oil for heating, then put in garlic, meat and stir frying its for 20 seconds.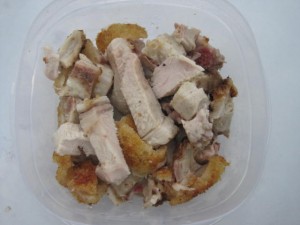 Step 4: Put in the one tablespoons of  Tauccu Sauce, Soya Sauce and sugar  into work and stir frying for 3 seconds.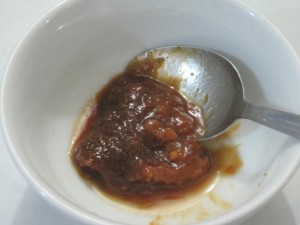 Step 5: Put in all the bitter gourd and stir frying together with others ingredients for 2 minutes.
Step 6: Then put in one cup of water for bake stewing around 15 minutes.
Step 7: Try to cut the bitter gourd and if it is easy to cut and become soft then is ready to serve.