Chinese Spinach Sauteing with garlic-recipes with vegetables 清炒苋菜
Pre Seasoned Cast Iron Skillet (12.5 inch) by Utopia Kitchen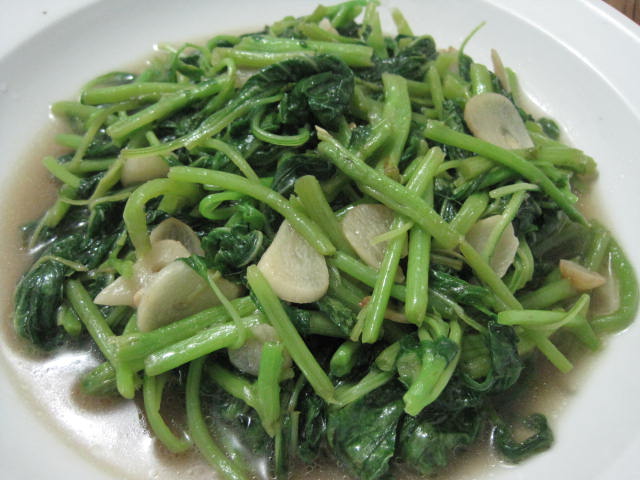 Chinese Spinach is rich of calcium and iron. The iron content is more than spinach and do not have oxalic acid compare with Spinach. The nutrition of Chinese Spinach also easy adsorb by our body too. Chinese Spinach have a high potassium to reduce high blood pressure but this vegetables is category as "cool" type which not suitable for deficiency people. With simple sauteing with garlic cooking method will help you have a healthy diet. You may also cook it with whitebait, dried salted prawn or ground pork for a soup, it will be very exotic and full of nutrition recipes with vegetables.
Prep Time : 3 min
Cook Time : 5 min
Ready Time : 8 min
Ingredients
400 Grams Chinese Spinach
2 Gloves Garlic
5 Table Spoons Oil
1/2 table spoon Salt
1/2 table spoon Ajinomoto
Directions
Step 1: Cut and slice the 2 gloves of garlic.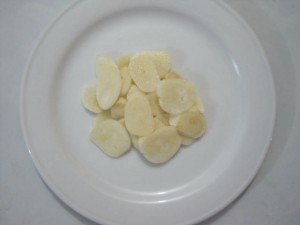 Step 2: Rinse and cut the spinach into 2 inch size. Separate the stem and leaves.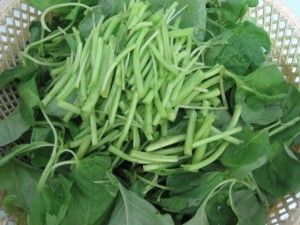 Step 3: Heating the work and pan with 2 table spoons of oil. Then put in the garlic and half table spoons of salt for sauteing 30 seconds.
Step 4: Mix in the stem of Chinese Spinach for sauteing another 1 minutes.
Step 5: Then put in the leaves of Spinach and add 1/2 table spoon of Ajinomoto for sauteing another 1 minutes.
Step 6: Ready to serve.