Fish Dinner Recipes of Deep Fried Black Pomfret with Ginger
Pre Seasoned Cast Iron Skillet (12.5 inch) by Utopia Kitchen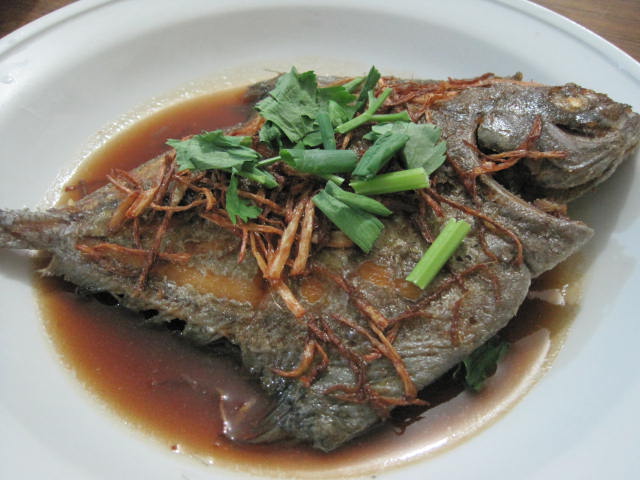 Tasty and crispy deep fried black pomfret fish with ginger is a Chinese dishes recipes that you must try to cook. This is a special fish dinner recipes that will increase your appetizing.
Prep Time : 5 min
Cook Time : 20 min
Ready Time : 25 min
Ingredients
1 Black Pomfret Fish
100 Grams Ginger
2 Table Spoons Light Soya Sauce ***LKK Ligh Soya Sauce
1/2 tea spoon Sugar
3 Table Spoons Water
300 mls Oil
20 Grams Parsley
Directions
Step 1: Rinse the Black Pomfret fish.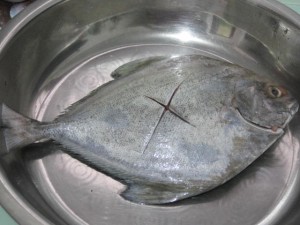 Step 2: Cut in the ginger into long narrow pieces.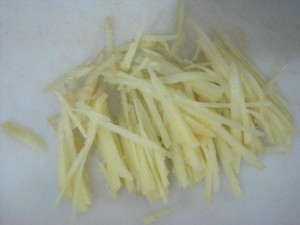 Step 3: Heating the oil and deep frying the black pomfret fish until gold color. Then serve in plate.
Step 4: Use separate work/ pan, put in 2 teaspoons of oil, stir frying the ginger until gold then mix in the soya sauce, water and sugar. Sauteing around  10 seconds and then topped with the ready deep frying fish for serve.