Deep Fried Shrimp Meat Dumpling 煎虾肉饺子
Pre Seasoned Cast Iron Skillet (12.5 inch) by Utopia Kitchen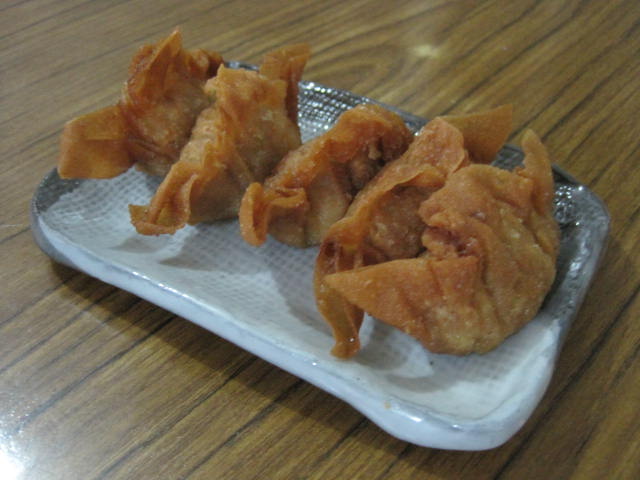 Dumpling can cook in boiled, steam, pan-fried and also deep fried. This type of deep fried dumpling is crispy and taste excellent with filling of shrimp and meat. You may add in parsley or spring onion if you like. The dough is just simple square dumpling dough or called wonton dough which you can find and purchase from hypermarket in dry frozen pack. This dish can be serve as light refreshment for high tea and it also one type of "dim sum" from Hong Kong. It can be taste together with tomato sauce, chilli sauce or mayonnaise sauce for better taste.
Prep Time : 15 min
Cook Time : 5 min
Ready Time : 20 min
Ingredients
20 pieces Wonton dough (Square shape) ***Buy from hypermarket in dry frozen pack
150 Grams Ground Pork
150 Grams Shrimp Meat
1 table spoon Light Soya Sauce
1 tea spoon Pepper
1 tea spoon Fish Sauce
1 table spoon Cornstarch
200 ml Oil
Directions
For Dumpling Filling Instruction
Step 1: Mix in the ground pork meat and chopping shrimp.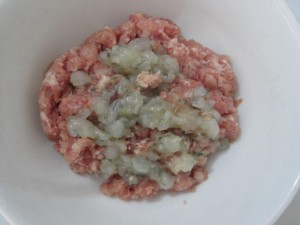 Step 2: Add in the filling with 1 tablespoons light soya sauce,  1 teaspoon pepper, 1 tablespoon  Cornstarch and 1 teaspoon fish sauce.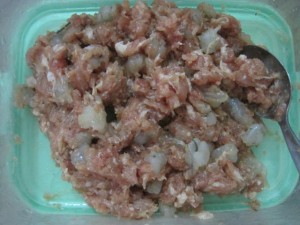 For Dumpling Instruction
Step 1: Put one full teaspoon of the filling into the middle of each wonton dough and wrap it. Pinch the edges at top, left and right side in triangle shape. Then fold up both left and right corner.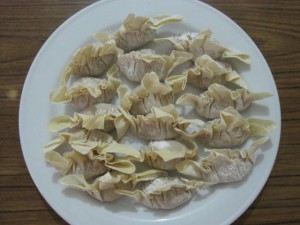 Step 2: Heating the 200ml of oil then deep fried the dumpling in slow fire mode until both side turn in gold color.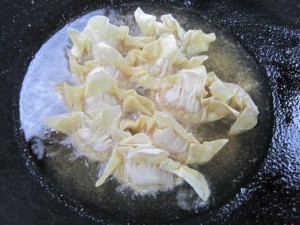 Step 3: Ready to serve.