Easy Fish Recipes-Fried Mackerel Fish with Chili Soya Sauce 辣油汁鲭鱼
Pre Seasoned Cast Iron Skillet (12.5 inch) by Utopia Kitchen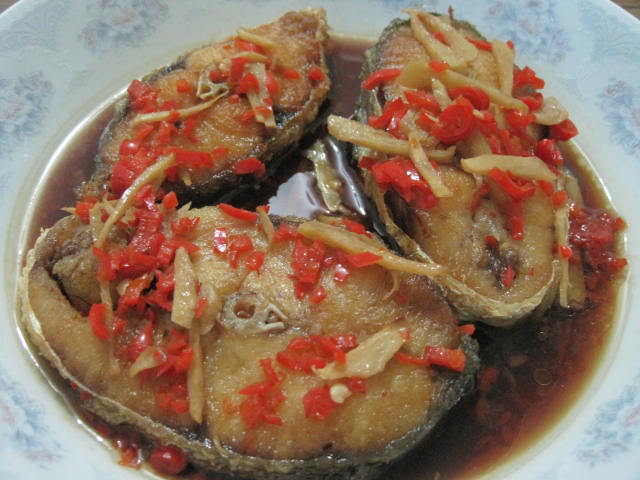 This Easy Fish Recipes-Fried Mackerel Fish with Chili Soya Sauce is the Sichuan cooking method. The spicy spice of Sichuan cuisine is a essential and famous ingredients. There are many types of spicy spice either from herbs nor the fresh hot chili. Beside that each spicy spice have different hot level and you may need to careful about it. For this Chili Soya Sauce, the ingredients of ginger and red fresh chili is around level 3 if the hot/ spicy level start from 1-10 and 1 is lowest spicy level while 10 is the highest spicy level. For those spicy lover, you may choose another green and small type of chili as ingredient to cook.
Prep Time : 2 min
Cook Time : 13 min
Ready Time : 15 min
Ingredients
3 pieces Mackerel Fish Meat/Fillet
50 Grams Ginger
1 Red Fresh Chili
1 & 1/2 Table Spoons Light Soya Sauce *** For Chili Oil Sauce
1/2 tea spoon Sugar *** For Chili Oil Sauce
2 Soup Spoons Watrer *** For Chili Oil Sauce
1 table spoon Oil
Directions
Step 1: Deep fried the 3 pieces of Mackerel Fish Meat/ Fillet.
Step 2: cut the ginger into filament size.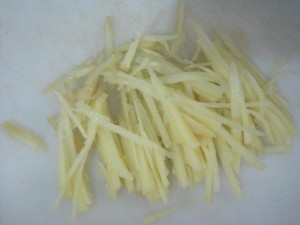 Step 3: Cut and chopping a red fresh chili.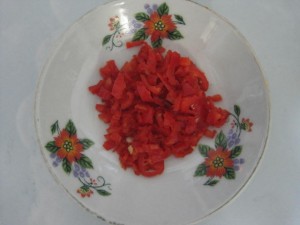 Step 4: Prepare for the sauce ingredient. Mix the 1 & 1/2 table spoons of light soya sauce, 1/2 teaspoons of sugar and 2 table spoons of water.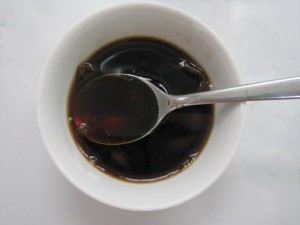 Step 5: Heating a wok with 1 tablespoons of oil, put in the ginger to stir frying a while. Then mix in the prepared sauce and chili for cook until boiled.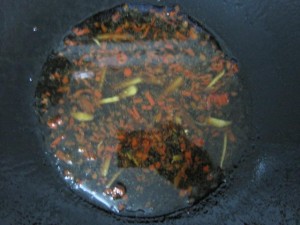 Step 6: After that, pour on top the fried fish and ready for serve.