Easy Fish Recipes-Fried Mullet Fish with Turmeric 炸黄姜鲻鱼
Pre Seasoned Cast Iron Skillet (12.5 inch) by Utopia Kitchen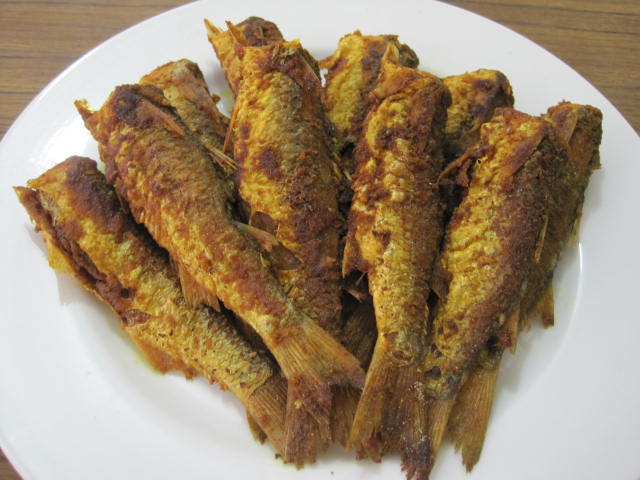 Beside ginger, turmeric also used as the popular ingredients in Chinese Cooking. Turmeric was widely used as a spice in Southeast Asia and Middle Eastern cooking. Recent research has revealed that turmeric is a natural wonder, proving beneficial in the treatment of many different health conditions from cancer to Alzheimer's disease. The nature yellow color of the turmeric is delighting the dish and when deep fried with Mullet, the spice of turmeric has an excellent aromatic, crunchy and delicious taste. It is a easy fish recipes with just within 15 minutes to serve!
Prep Time : 5 min
Cook Time : 10 min
Ready Time : 15 min
Ingredients
10 Mullet
1 small pack Turmeric Powder
1 tea spoon Salt
100 mls Oil
Directions
Step 1: Rinse, remove the head fish and the fish scale of Mullet fish.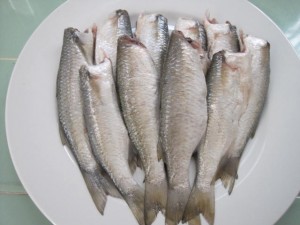 Step 2: Pour a small pack of Turmeric Powder and mix with one teaspoons of salt on a plate. Take each Anchovy and dip into the powder for the whole body of the fish (both side).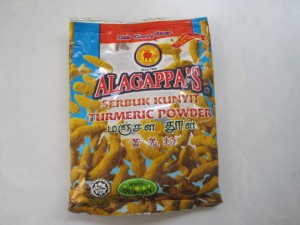 Step 3: Deep fried the Mullet together with the turmeric powder until turn golden color for both side.