Fried Rice Recipes- Fried Rice with Dried Chinese Sausage
Pre Seasoned Cast Iron Skillet (12.5 inch) by Utopia Kitchen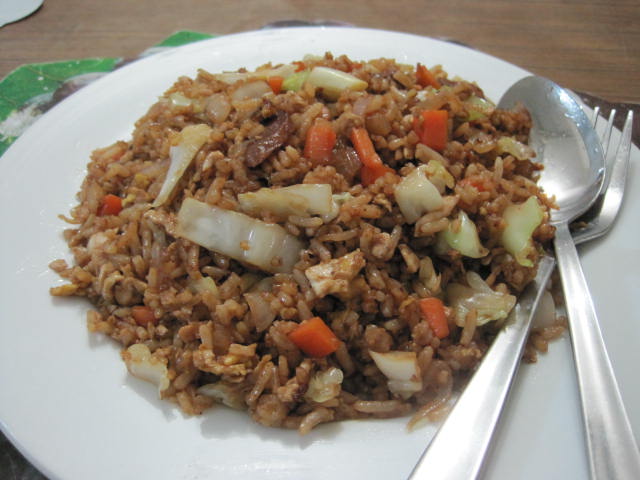 Dried Chinese Sausage is usually made by fatty pork meat, pork livers, chicken livers, duck livers or turkey livers and called as "Lap Chong" in Chinese. It was normally smoked, sweetened, and seasoned. Using it with fried rice is absolutely perfect taste and improve the aroma of fried rice.
Prep Time : 5 min
Cook Time : 12 min
Ready Time : 17 min
Ingredients
1 Onion
1/2 Carrot
100 Grams Cabbage
1 big bowl White Rice ***Cooked
3 Table Spoons Light Soya Sauce ***for seasoning
1/2 tea spoon Thick Soya Sauce ***for seasoning
1/2 tea spoon Pepper ***for seasoning
2 Table Spoons Hot Water ***for seasoning
3 Table Spoons Oil
Directions
Step 1: Cut the Dried Chinese Sausage and onion into slice pieces, carrot into small cube and cabbage into 1 inch size.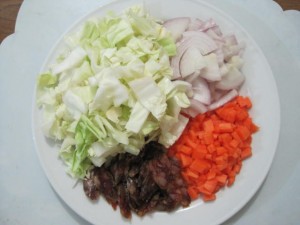 Step 2: Prepare the seasoning with dark soya sauce, light soya sauce, pepper and water.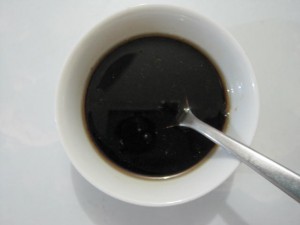 Step 4: Put in the oil for heating then mix in the onion for stir frying around 30 seconds. Then mix in the dried Chinese sausage for sauteing another  30 seconds follow by carrot and cabbage. Sauteing all ingredients around 30 seconds again.
Step 5: Mix in the eggs and stir frying until gold color.
Step 6: Put in the white rice and mix in the seasoning for sauteing around 10 minutes.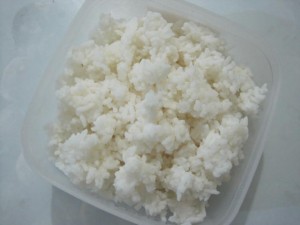 Step 7: Finally mix with a little pepper before ready to serve on plate.