Longan Jelly 龙眼果冻/燕菜
Pre Seasoned Cast Iron Skillet (12.5 inch) by Utopia Kitchen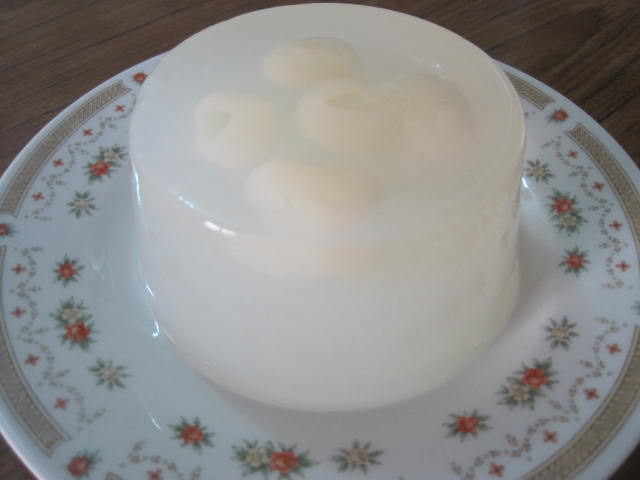 Longan Jelly is a favorite Chinese dessert for kids and adult. It was served in cold and feel good taste after a meal. In summer time, Longan Jelly also can refreshing thirst-quenching too. You may made it with other fruits such as papaya, strawberry, cherry and peach or mix it with coloring for decorate it.
Prep Time : 3 min
Cook Time : 135 min
Ready Time : 2  hour, 18  min
Ingredients
40 Grams Dried Jelly
3 Liters Water
200 Grams Sugar
4  Pandan Leaf
1 Can  Longan Syrup
Directions
Step 1: Cut the dried jelly with scissors into 2-3 inches size.
Step 2: Rinse and soak in the dried jelly in the water for 2-3 minutes then drain it.
Step 3: Rinse the Pandan leaves and tide it into a knot.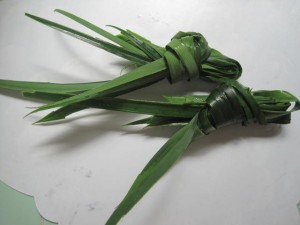 Step 4: Boiling a pot of 3 liters water with Pandan Leaves then pour in the jelly and sugar after the water boiled. Boil the jelly until it totally melt in liquid condition. You may use a chopstick to test whether still can see the jelly in solid or liquid condition. Once the jelly totally melt, drain out the Pandan leaves and the bubble on the surface. Leave it for another 10-15 minutes for cold.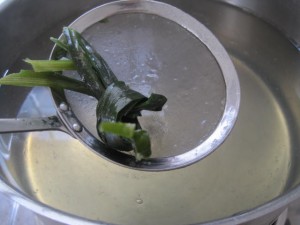 Step 5: Open a can Longan Syrup.
Step 6: Pour in the cook jelly into a cup or container with 4-5 pieces of Longan fruits then keep it into refrigerator for 2 hours before it ready to serve.