Luo Han Kuo with Dried Longan and Dried Winter Melon Dessert 龙眼冬瓜罗汉果汤
Pre Seasoned Cast Iron Skillet (12.5 inch) by Utopia Kitchen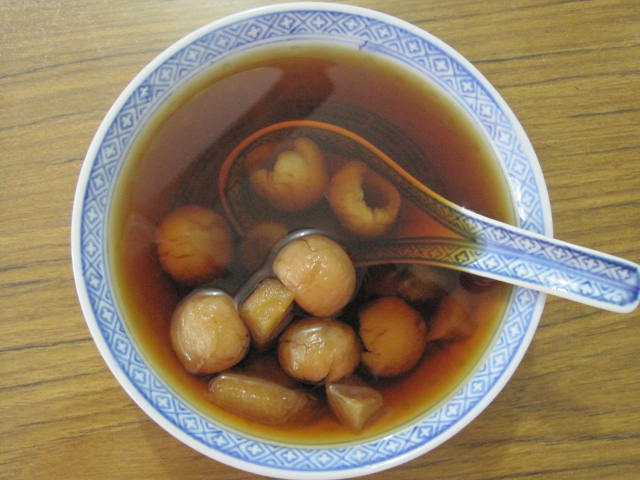 Luo Han Kuo is also called as "purifying agent" in traditional Chinese medicine. It was thought that it had a positive influence in purifying the blood and reducing the effects of chronic conditions. It is also a natural sweetner and will be perfect taste with dried longan and dried winter melon. If you have a first sign of cough, congestion or sore throat, this dessert drink is good for treatment. This dessert also good for moisturizes and nourishes the respiratory system to help maintain healthy function.
Prep Time : 5 min
Cook Time : 60 min
Ready Time : 1 hour, 5 min
Ingredients
2 pieces Luo Han Kuo
150 Grams Dried Longan
150 Grams Dried Winter Melon ***May change to use the fresh winter melon
2 Liters Water
Directions
Step 2: Rinse the dried longan.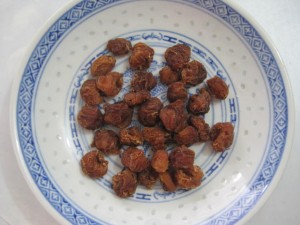 Step 3: Rinse the dried winter melon and cut in small pieces (around one inch).
Step 4: Boiled 2 liter of water into a pot then mix in the Luo Han Kuo for cook about half an hour. Then drain out the Luo Han Kuo seeds and skin. After that mix in the dried longan and dried winter melon for continue cooking it for another half an hour before ready to serve.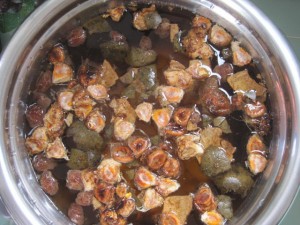 Step 5: Ready to serve in hot. (Also can be serve in cold)