Chinese Dessert Recipes-Pan Fried New Year Pudding/ Nian Gao 煎年糕
Pre Seasoned Cast Iron Skillet (12.5 inch) by Utopia Kitchen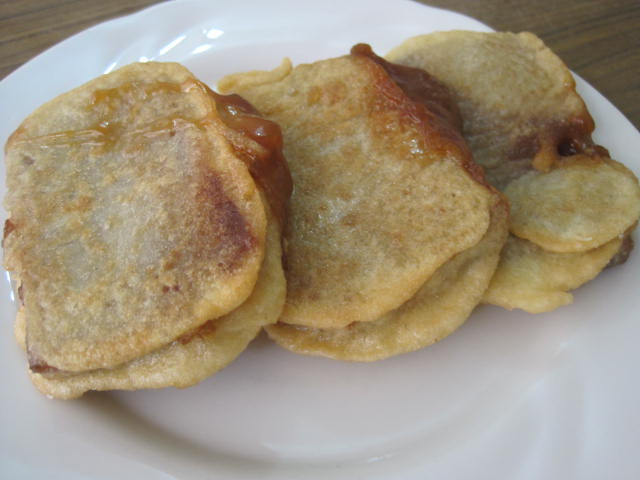 After Chinese New Year, the left over Nian Gao still can be serve tasty with other method of pan-fried. Normally, the Nian Gao will be in solid and harder condition after few week making it. This is the time you can cook this Chinese dessert recipes with pan-fried method with mixer flour and egg for more crunchy taste. You may sandwiched with yam and sweet potatoes before you deep in with the mixer flour for pan fried. Serve it together with a cup of coffee will be an fantastic tea time break.
Prep Time : 3 min
Cook Time : 15 min
Ready Time : 18 min
Ingredients
200 Grams Flours
100 mls Water
1 Egg
9 slices Nian Gao *** in solid/ harder condition
half tea spoon Salt
100 mls Oil
Directions 
Step 1: Mix in the flour with some water, egg and salt, then stir it well.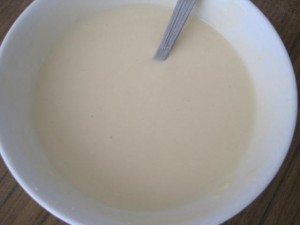 Step 2: Remove the dumpling leaf and cut the  Nian Gao into slices around half inches size.
Step 3: Heating some oil at the pan.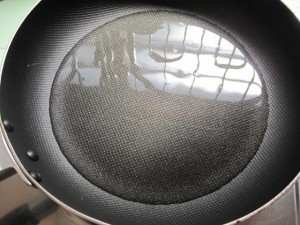 Step 4: Then dip in one piece of Nian Gao into the mixer flour.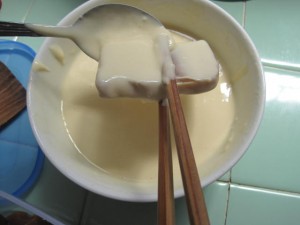 Step 5: Fried it into the pan with the ready heating oil and turn the fire mode into slow mode. Fried the both size of Nian Gao until it become golden color and the Nian Gao become soft too.
Step 6: Finally, serve it on plate and enjoy it.