Pickled Mustard Green Stewing with Braised Pork 梅菜煨烧肉
Pre Seasoned Cast Iron Skillet (12.5 inch) by Utopia Kitchen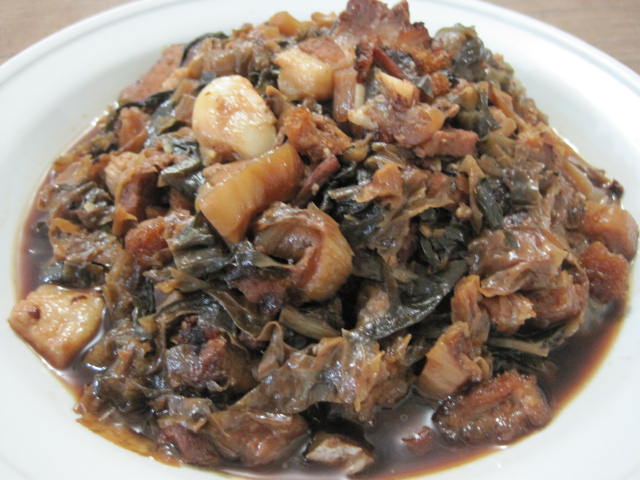 Pickled Mustard Green Stewing with Braised Pork need a prolonged time cooking method called stewing. This stewing cooking method normally will use a clay pot because it will improve the aromatic of the dish. Stewing method need a prolonged time to cook so using the clay pot will not easily scorch or dry off the soup base too. This recipe, I will use both type of pickled mustard green, salty and sweet type so it will be not too salty or too sweet taste. Stewing with the braised pork is excellent taste, you will top up a bowl of rice when you savor this awesome dish.
Prep Time : 15 min
Cook Time : 60 min
Ready Time : 1 hour, 15 min
Ingredients
150 Grams Pickled Mustard Green (Sweet type)
150 Grams Pickled Mustard Green (Salty type)
150 Grams Braised Pork (烧猪肉) ***Direct buy from market
3 Gloves Garlic
1 table spoon Thick Soya Sauce
1 table spoon Sugar
1 Cup Hot Water
2 Table Spoons Oil
Directions
Step 1: Rinse and soaking the pickled mustard green (both salty-150grams and sweet type-150grams) in the water for around 10 minutes. Then cut it into 2 inches size.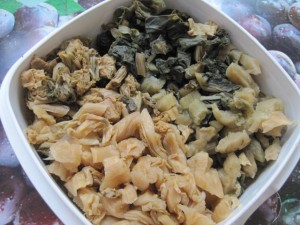 Step 2: Cut the 150 grams of braised pork meat into 1 inches size (direct buy from market).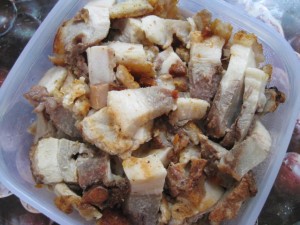 Step 3: Slice the 3 gloves of garlic.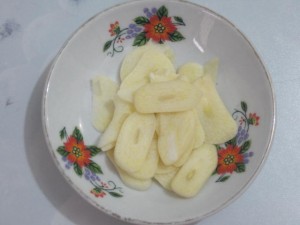 Step 4: Heating 2 table spoons of oil on a clay pot then put in the garlic for stir frying. After that mix in all the pickled mustard green and the braised pork. Add in one table spoons of thick soya sauce, 1 table spoons of sugar for stir frying around 10 minutes. Then, mix in a cup of hot water for cook around 5 minutes.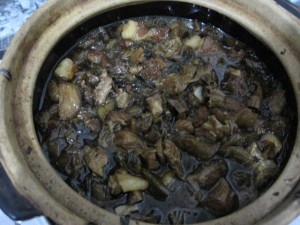 Step 5: Later cover the clay pot lid and turn into low heat for stewing around  45 minutes. Then ready to serve on plate.