Sauteing Marinated Pork Meat 炒腌制黑肉
Pre Seasoned Cast Iron Skillet (12.5 inch) by Utopia Kitchen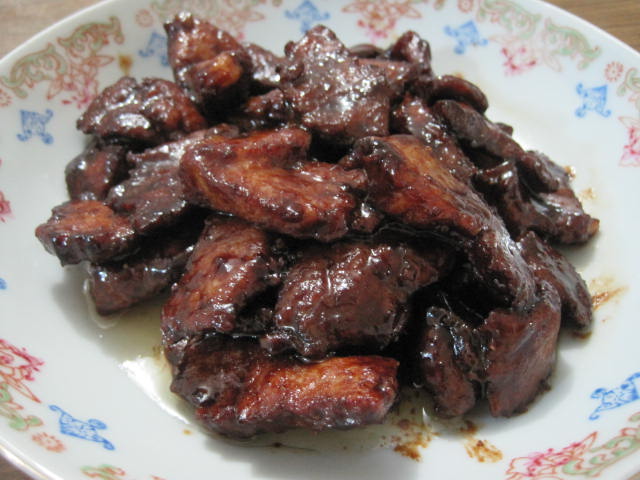 As Western cooking, Chinese cooking also like to marinate the meat before go for cook. They also believe the marinated meat will improve the taste of the meat. For Chinese cooking, there are simple marinate method in just few minutes if you rush for time to cook. Simple ingredients with thick soya sauce, light soya sauce without any herbs can be a excellent taste too. This Sauteing Marinated Pork Meat is one of easy recipes with simple ingredients for marinated. You may just prepare it and after return from a shower, then you may start to cook it for your dinner and savor it.
Prep Time : 35 min
Cook Time : 20 min
Ready Time : 55 min
Ingredients
300 Grams Pork meat (五花肉)
1 table spoon Thick Soya Sauce
1 1/2 Light Soya Sauce
1 table spoon Sugar
1 tea spoon Pepper
2 Table Spoons Oil
Directions
Step 1: Slice the 300 grams of Pork meat (五花肉).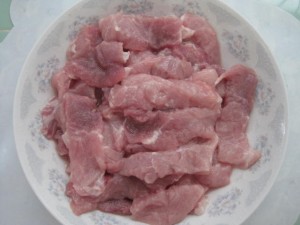 Step 2: Marinate around 30 minutes for the pork meat with one table spoons of thick soya sauce, 1 & 1/2 table spoons of light soya sauce, one table spoons of sugar and one teaspoons of pepper.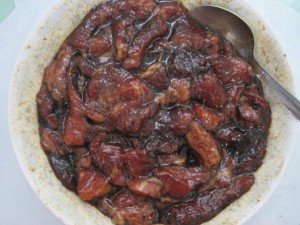 Step 3: Heating a wok/ pan with 2 table spoons of oil, put in the marinated pork meat for sauteing around 15-20 minutes then ready to serve on plate.