Semi Boiling Tongue Sole Fish Dinner Recipes 半煎煮半滑舌鳎鱼
Pre Seasoned Cast Iron Skillet (12.5 inch) by Utopia Kitchen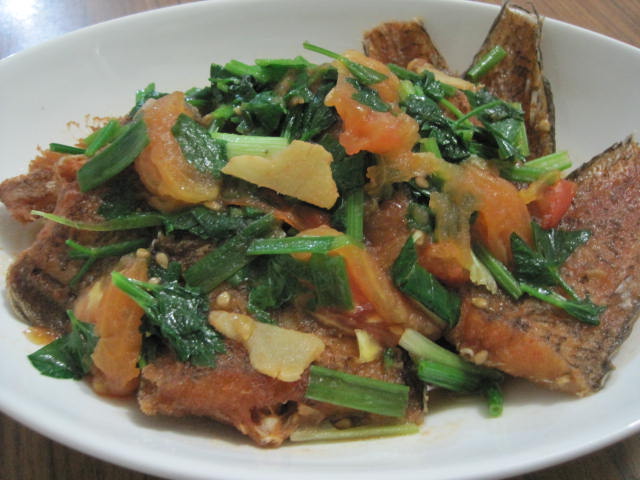 The Tongue Sole Fish is also called as Flat Fish and in Cantonese pronounce as "Bin Yu" because the shape of the fish is in flat form and the fin rays along the edges just about all the way around. For this Semi Boiling Tongue Sole Fish recipes, combine the 2 cooking methods of deep fried and boiling are common and popular of Chinese cooking method. The technique of deep fried will make the fish crunchy and boiling will make the fish more delicious from the soup base. Normally, the soup base will use vegetable ingredients with light soya sauce or bean paste. If you choose for bean paste, it will taste a bit sweet and more fragrant compare with light soya sauce. Seem like 2 cooking methods are complicated but no worry. It just take about 15 minutes for cook time even by 2 cooking methods. Lets try this fish dinner recipes and it is not so difficult as you thought.
Prep Time : 5 min
Cook Time : 15 min
Ready Time : 20 min
Ingredients
3 pieces Tongue Sole Fish (半滑舌鳎鱼) *** Or called FlatFish
1 tea spoon Salt
150 mls Oil *** For Deep Fried the fish
1 Tomato
4 Slices Ginger
1/2 Stalk Green Onion
1/2 Stalk Parsley
2 Table Spoons Bean Paste
1 cup Water
1 table spoon Oil
Directions
Step 1: Remove the gills and scale of  3 pieces Tongue Sole Fish. It is very delicate so needs to be handled carefully. Cut into 3 pieces of each Tongue Sole Fish. Pour one teaspoons of salt on the surface of the fish. Then deep fried it with 150ml of oil at a wok/pan until turn golden color both side.
Step 2: Cut a tomato, 4 pieces of ginger, one stalks of green onion and parsley.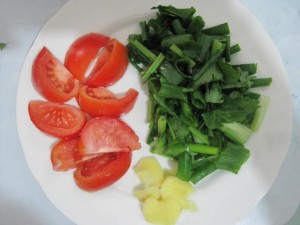 Step 3: Ready 2 table spoons of bean paste (Tauccu).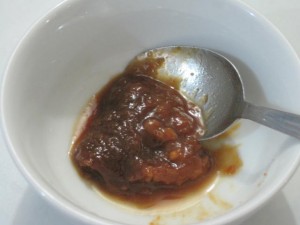 Step 4: Heating a wok/ pan with one table spoons oil, put in the ginger and bean paste for stir frying for a while. Then mix in tomatoes, and a cup of water until boiled. After that, put in the deep fried fish, green onion and parsley for boiling around 1 minutes before ready to serve on plate.