Sesame Oil Chicken-Chinese Recipes With Chicken
Pre Seasoned Cast Iron Skillet (12.5 inch) by Utopia Kitchen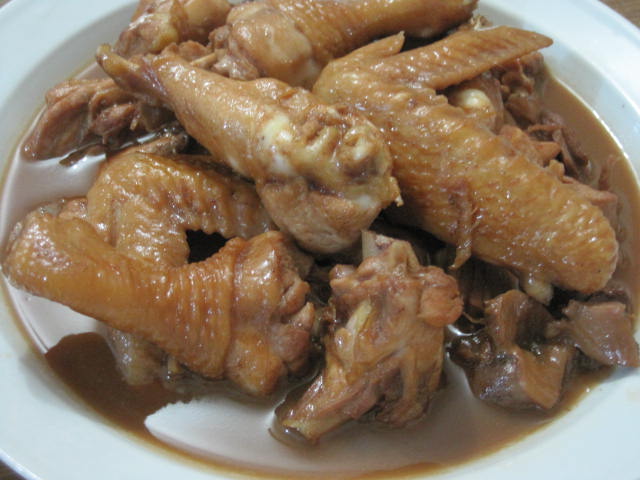 Chinese Recipes With Chicken-Sesame oil chicken is a ideal dishes for ladies when after delivered baby. Traditionally, it is a good dishes to recover the healthy body during confinement period for ladies. Anyway, for normal day it also a delicious dishes for all age range.
Prep Time : 3 min
Cook Time : 15 min
Ready Time : 18 min
Ingredients
2 Chicken Drumsticks
2 Chicken Wing
100 Grams Ginger
4 Table Spoons Sesame Oil
3 Table Spoons Light Soya Sauce
1/2 table spoon Thick Soya Sauce
1/2 table spoon Sugar
1 Cup Water
1 table spoon "Huo Tiao" Wine ***Rice Wine
Directions
Step 1: Rinse the chicken and cut into pieces.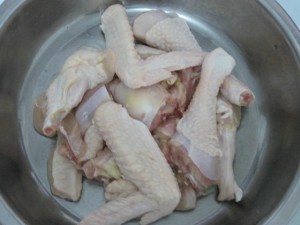 Step 2: Cut the ginger into long narrow slices.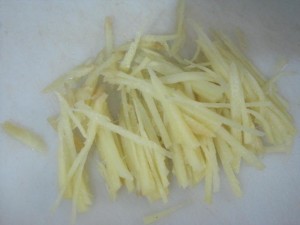 Step 3: Heating the 4 table spoons of sesame oil in work/ pan then mix in the ginger for stir frying until gold color.
Step 4: Then mix in the chicken, 3 table spoons of light soya sauce, half table spoons of thick soya sauce and half table spoons of sugar for stir frying around 3 minutes.
Step 5: Put in one cup of water and cover with lid for cook around 10 minutes.
Step 6: Finally mix in the one table spoons of "Hua Tiao" Wine and stir frying for 10 seconds then ready for serve.