Sesame Oil Ground Pork & Egg 麻油肉粹蛋
Pre Seasoned Cast Iron Skillet (12.5 inch) by Utopia Kitchen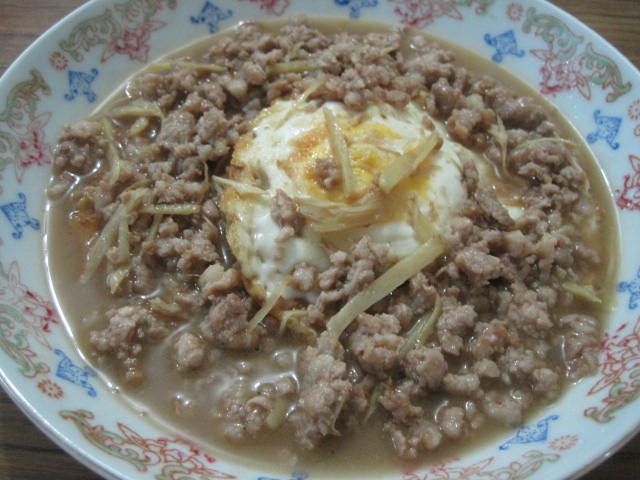 Sesame oil is one of major ingredients for Chinese cooking. It made by the sesame seeds and the smell of sesame oil is fragrant. Chinese believe this sesame oil is "Yang" energy food which is category as hot and will give your body warm. For winter season, it will be good to savor this sesame oil. This Sesame Oil Ground Pork & Egg is a popular dish for ladies after giving birth. During the confinement period, Chinese ladies after giving birth was encourage to eat more this recipe because it can warm up the body and uterus. Sesame oil fried with ginger is effective in relieving stomach colds and improves digestion too.
Prep Time : 5 min
Cook Time : 10 min
Ready Time : 15 min
Ingredients
200 Grams Ground Pork
50 Grams Ginger
2 Eggs
5 Table Spoons Sesame Oil *** 2 tablespoons for fried egg and 3 tablespoons for cook.
2 Table Spoons Light Soya Sauce
1/2 tea spoon Pepper
1/2 tea spoon Sugar
1 Cup Water
1/2 table spoon "Hua Tiao" Wine (Rice Cooking Wine)
Directions
Step 1: Chopping/ Mince the 200 grams of pork meat or buy directly the ground pork.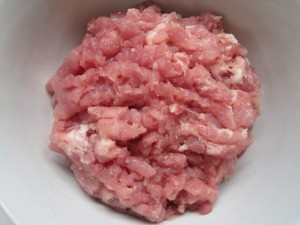 Step 2: Cut the 50 grams of ginger into long narrow slices.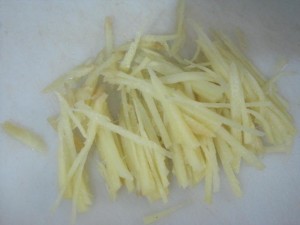 Step 3: Prepare and fried the 2 eggs with 2 tablespoons of sesame oil.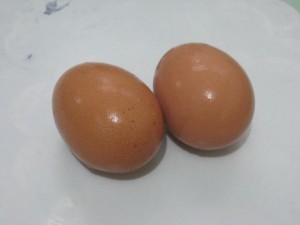 Step 4: Heating the 3 table spoons of sesame oil in work/ pan then mix in the ginger for stir frying until gold color.
Step 5: Then mix in the ground pork, 2 table spoons of light soya sauce, 1/2 teaspoons of sugar and 1/2 teaspoons of pepper  for stir frying around 3 minutes.
Step 6: Put in one cup of water and cover with lid for cook around 5 minutes.
Step 7: Finally mix in the 2 fried eggs and 1/2 table spoons of "Hua Tiao" Wine and stir frying for 10 seconds then ready for serve.