Shrimp and Chive Pan Fried Dumplings
Pre Seasoned Cast Iron Skillet (12.5 inch) by Utopia Kitchen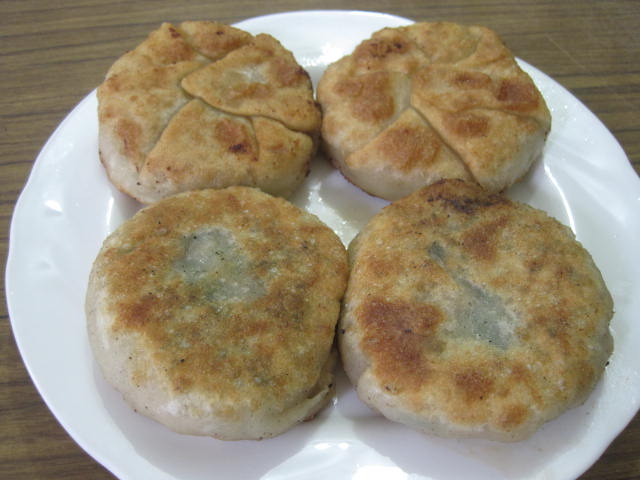 Shrimp and Chive are perfect taste for the dumplings filling and become more delicious when the dumplings go for pan frying. This type of dumplings are bigger size and the shape are unique which is a delicacy Chinese Dumpling.
Prep Time : 40 min
Cook Time : 15 min
Ready Time : 55 min
Ingredients
3 cups Flour ***For dumpling dough
1 cup Hot Water ***For dumpling dough
1/2 cup Cold water ***For dumpling dough
150 Grams Shrimp
150 Grams Ground Pork
150 Grams Chive
2 Table Spoons Light Soya
1/2 tea spoon Salt
1/2 table spoon Pepper
2 Soup Spoons Cornstarch
1 table spoon Rice Wine
1 table spoon Fish Sauce
2 Table Spoons Oil
Directions
Hello there! If you are new here, you might want to subscribe to the RSS feed for updates on this topic.
For Dough Dumpling Instruction
Step 1: Mix the 3 cups of flour and stir quickly in 1 cup of hot water then follow by half cup of cold water. Knead the dough into smooth ball and then let it  "AWAKE"  for 30 minutes. (then go for preparing the dumpling filling).
Tips: Close it with a wet cloth or a big bowl to avoid the surface of dough became dry.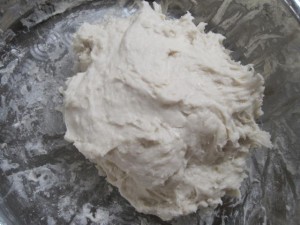 Step 2: After 30 minutes, knead the dough until it forms a smooth ball. Divide the dough into 25 pieces. Roll each piece out into a circle about 5 inches in diameter.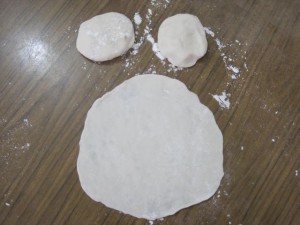 For Dumpling Filling Instruction
Step 1: Rinse the shrimp and cut into 1 inch size.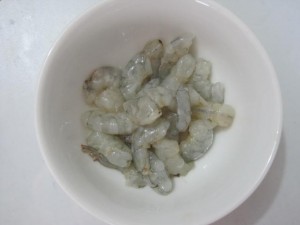 Step 2: Prepare the ground pork meat.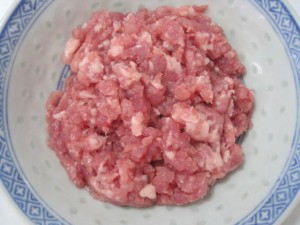 Step 3: Cut the chives into half inch size.
Step 2: Mix in all the ingredients and add in the filling with 2 tablespoons light soya sauce, 1/2 teaspoon salt,  1/2 teaspoon pepper, 2 tablespoons Cornstarch, 1 tablespoon of fish sauce and 1 tablespoon rice wine
For Dumpling Instruction
Step 1: Put one full teaspoon of the dumpling filling into the middle of each dumpling dough and wrap it. Then fold the dough towards middle (5 edges).
Step 3: Heat up a pan on medium to low heat and add 1 tablespoon of oil. Transfer all dumplings into the pan and cover it with its lid for frying until golden brown for both side.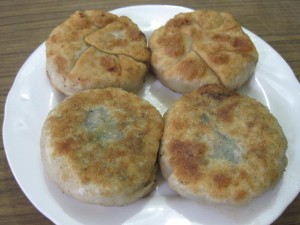 Step 4: Finally dish out with vinegar sauce for dipping with the dumplings.