Step 1: Put one full teaspoon of the dumpling filling into the middle of each dumpling dough and wrap into half moon shape. Then pinch the edges to seal.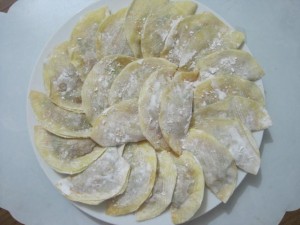 Step 2: After all the dumplings are ready wrapped, boiling the water to cook it. Once the dumpling is ready cook, it will floating on surface. Then drain it and mix with garlic oil so it will not stick all together.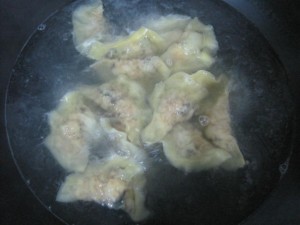 Step 3: Mix in the ready dumpling with the soup and serve.