Steam 3 Eggs with Ground Pork 三色蛋蒸肉
Pre Seasoned Cast Iron Skillet (12.5 inch) by Utopia Kitchen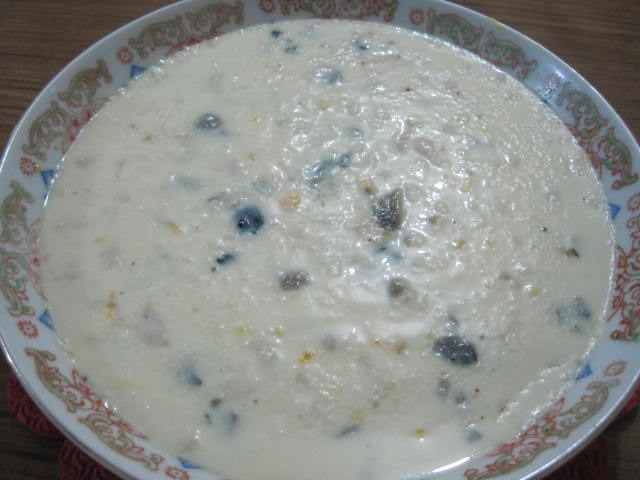 Chinese cooking has a main feature diversified by color, aromatic and excellent taste. This Steam 3 Eggs with Ground Pork is totally match with this 3 feature of Chinese Cooking. The recipe of this dish have 3 types of eggs which have 3 colors, yellow, orange and dark color. It make the dish look colorful and increase the appetite. Steam 3 Eggs with Ground Pork is a healthy cooking method and delicious dish. You may try to cook this recipes for your kids and they will love it very much.
Prep Time : 3 min
Cook Time : 20 min
Ready Time : 23 min
Ingredients
1 Egg (鸡蛋)
1 Salted Duck Egg (咸蛋)
1 Gold Preserved Egg (金皮蛋)
150 Grams Ground Pork
1 table spoon Light Soya Sauce
1/2 tea spoon Pepper
1/4 Cups Water
Directions
Step 1: Chopping the meat (pork) or buy directly the 150 grams ground pork from market.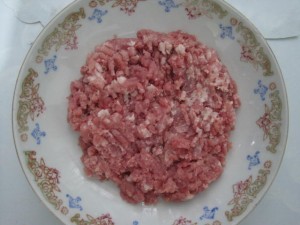 Step 2: Ready the 3 types of eggs, chicken egg(鸡蛋), duck salted egg (咸蛋) and gold preserved egg (金皮蛋). Remove the shell of the  gold preserved egg and cut into small cube. For the duck salted egg, remove the black color preserved mud.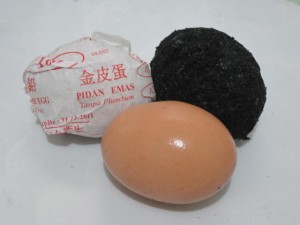 Step 3: Mix the 3 types of the eggs with ground pork. Add in one table spoons of light soya sauce , 1/2 teaspoons of pepper and 1/4 cup of water.
Step 4: Steam it around 20 min and then ready to serve.