Easy Fish Recipes-Steamed Pomfret Fish
Pre Seasoned Cast Iron Skillet (12.5 inch) by Utopia Kitchen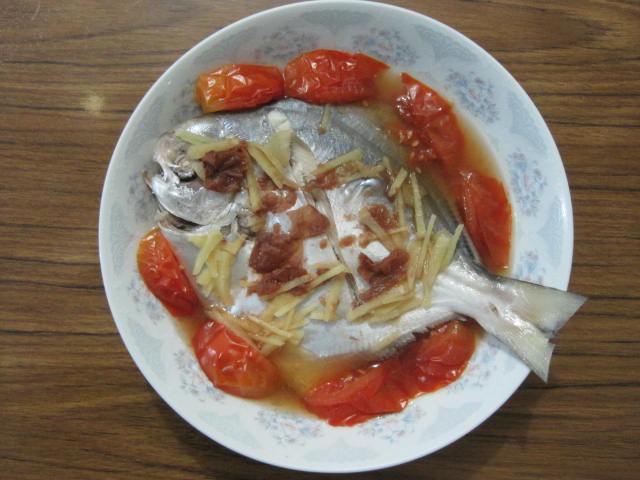 Healthy fresh steam fish and easy fish recipes for just 15mins… Easy and simple way to cook and avoid oily food.
Prep Time : 5 min
Cook Time : 10 min
Ready Time : 15 min
Servings : 2-3 persons
Ingredients
50 Grams Ginger
1 Tomato
3 Gloves Garlic
2 Table Spoons Oil
1 table spoon Seasoned Sauce For Seafood ***LEE KUM KEE recomend
1 Salted Plum
3 Table Spoons Water
1 Pomfret Fish *** 500gram
Directions
Step 1:  Rinse the Pomfret Fish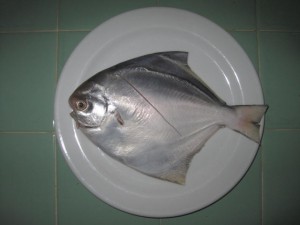 Step 2: Cut the ginger into long narrow pieces.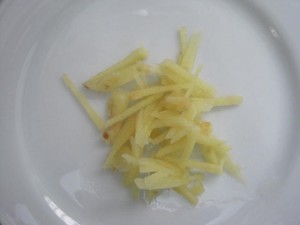 Step 3: Cut the tomato into cube size.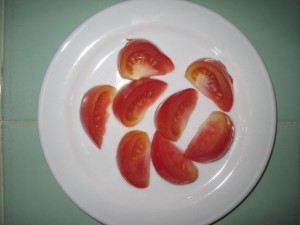 Step 4: Chopping the garlic and frying in oil.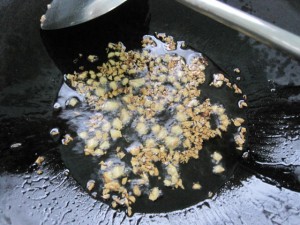 Step 5: Prepare the seasoning with 1 table spoons of LEE KUM KEE Seasoned Sauce For Seafood, one salted plum and 2 table spoons of water.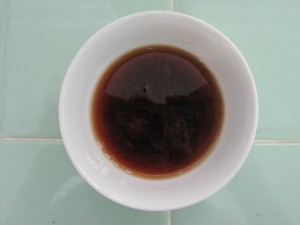 Step 5: Put the slices ginger on top the fish and tomato decorate surrounding at the side of fish. Then mix in the seasoning and ready frying garlic oil for steaming around 8-10 minutes.
Step 6: Finally confirm the fish eye was pop up (mean well cook) then ready to serve.