Steam Pompanos Healthy Fish Recipes 清蒸金鲳鱼
Pre Seasoned Cast Iron Skillet (12.5 inch) by Utopia Kitchen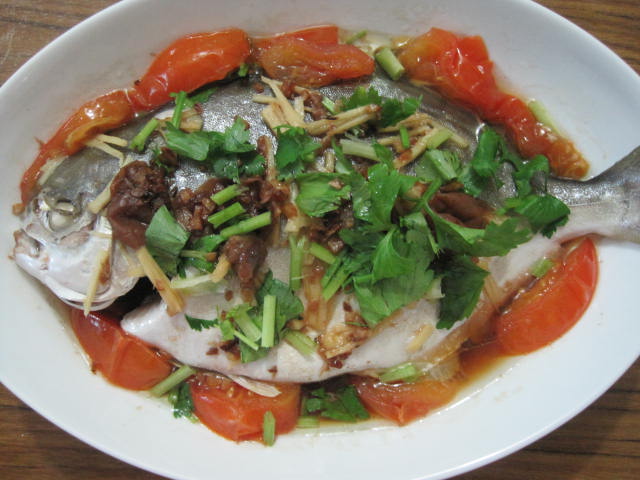 For fishes & seafood, Chinese like to prepare and cook it with steaming method. This is because it will maintain the nature sweet and the original taste of the fishes & seafood. It also will not overcook it and avoid too oily. But some of the fishes type are not suitable for steaming method for example Sardine, Salmon, Black Pomfret and Scad. This healthy fish recipes of Steam Pompanos Fish is simple ingredients with light soya sauce, salted plum, ginger and tomato and just 15minutes to cook for it. The sweet from the fish is nature, the texture of the Pompanos is fine and was a excellent taste!
Prep Time : 5 min
Cook Time : 10 min
Ready Time : 15 min
Ingredients
1 Pompanos Fish
1 Tomato
50 Grams Ginger
3 Gloves Garlic
2 Table Spoons Oil
1 & 1/2 Table Spoons LEE KUM KEE Seasoned Sauce For Seafood,
2 Salted Plum
3 Table Spoons Water
Directions
Step 1: Rinse the Pompanos Fish.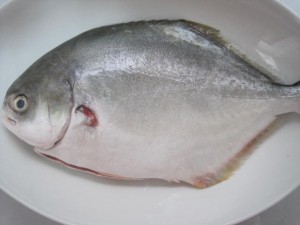 Step 2: Cut the ginger into long narrow pieces (filament) and a tomato into cube size.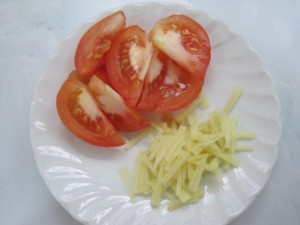 Step 3: Chopping the 3 gloves of garlic and put in 2 table spoons of oil at the wok/ pan for frying.
Step 4: Prepare the seasoning with 1&1/2 table spoons of LEE KUM KEE Seasoned Sauce For Seafood, 2 salted plum and 3 table spoons of water then squeeze the salted plum and stir all together .
Step 5: Put the slices ginger on top the fish and tomato decorate surrounding the fish. Then mix in the seasoning and frying garlic oil, go for steaming around 10 minutes.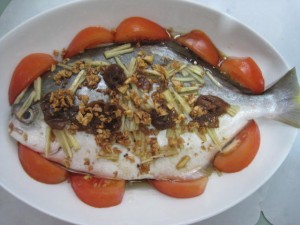 Step 6: Finally confirm the fish eye was pop up (mean well cook) then ready to serve on plate with some coriander.