Recipes with Vegetables-Stir Fried Chinese Lettuce/ Fragrant Choi (Mak Choy) with garlic 蒜茸炒油麻菜
Pre Seasoned Cast Iron Skillet (12.5 inch) by Utopia Kitchen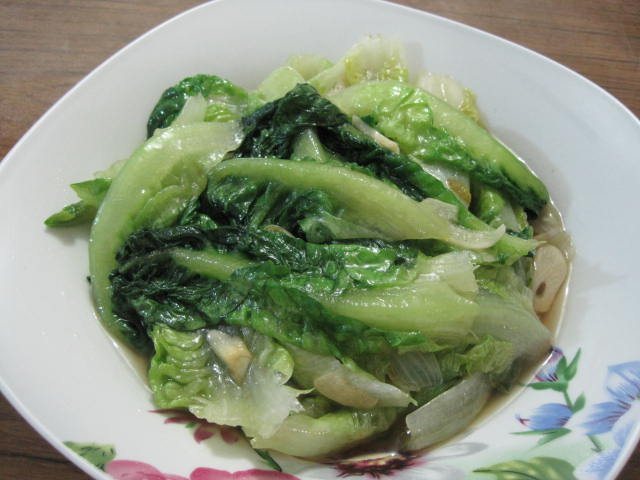 May Choy is one type of Chinese Lettuce but it produces fragrant leaves that why it called Fragrant Choi which are very popular in Hong Kong and Southern China. In Hong Kong, it was known as Mak Choy and Southern China called as Yau Mak. It almost same with Romaine lettuce in Western. Chinese love it tasty leaves, suitable for salads and stir-fry which is quick cooking method. This recipes with vegetables-stir fried Chinese lettuce/ fragrant choi (Mak Choy/ Yau Mak) was fresh and crunchy, with the fragrant smell of fried garlic.
Crock-Pot 7-Quart Oval Manual Slow Cooker, Stainless Steel (SCV700SS)
Prep Time : 2 min
Cook Time : 2 min
Ready Time : 4 min
Ingredients
1 small packet Chinese Lettuce-Fragrant Choi (Mak Choy/ Yau Mak) *** Romaine lettuce
2 Gloves Garlic
5 Table Spoons Oil
11/2 Table Spoons Light Soya Sauce
Directions
Step 1: Cut and slice the 2 gloves of garlic.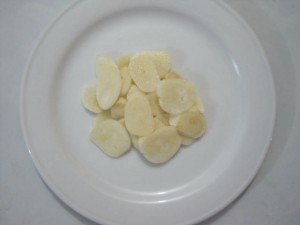 Step 2: Rinse the Mak Choy and pluck it into pieces leaves.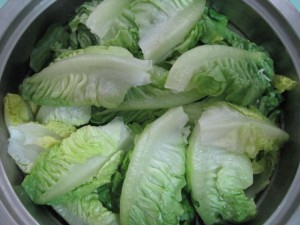 Step 3: Heating the work and pan with 2 table spoons of oil. Then put in the garlic for stir frying around 30 seconds.
Step 4: Mix in the Mak Choy and 1& 1/2 table spoon of light soya sauce and continue stir frying  another 1 minutes. Then  ready to serve.