Sweet and Spicy Groupers Fish Dinner Recipes 酸辣石斑鱼肉
Pre Seasoned Cast Iron Skillet (12.5 inch) by Utopia Kitchen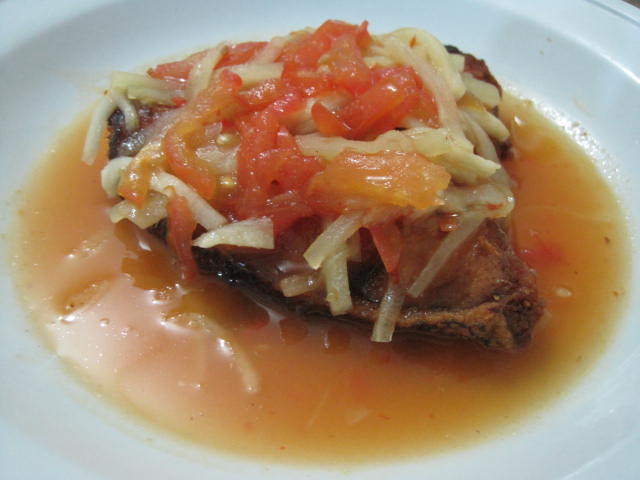 This Sweet and Spicy Groupers Fish Meat look colorful, aromatic smell and excellent taste. Grouper belong to the biggest family called Sea Bass. It has a mild, unique flavor somewhat of a cross between bass and halibut and firm texture. With the sweet and spicy dressing definitely improve your appetite after a busy working days. The recipes of the sweet and spicy dressing is very simple. The ingredients are cucumber and tomatoes with the sweet and spicy sauce. You may add on onion, pineapple or any fruits that you like too for a special fish dinner recipes.
Prep Time : 5 min
Cook Time : 15 min
Ready Time : 20 min
Ingredients
250 Grams Grouper Fish Meat
1/2 Cucumber
1 Tomatoes
2 Table Spoons Thai Sauce *** For dressing
3 Table Spoons Hot Water *** For dressing
Directions
Step 1: Rinse the 250 grams of 
Groupers
 fish meat and put 100 ml of oil on the wok /pan for deep fried until both side golden color.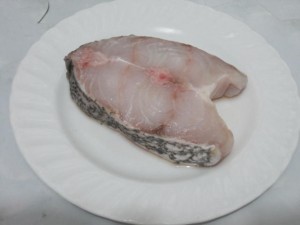 Step 2: Cut and slice the cucumber and tomatoes into filament size.
Step 3: Ready the seasoning with 2 table spoons of Thai sauce and mix with 3 table spoon of hot water.
Step 4: Heating the work/ pan with 2 table spoons of oil.
Step 5: Put in the cucumber into work/ pan then stir frying around 45 seconds.
Step 6: Mix in the tomatoes and the prepared seasoning. Sauteing it around 30 seconds. Then pour on top the deep fried fish meat and ready to serve on plate.