Tamarind Fried Prawn (Asam Prawn) Recipes For Seafood 亚参虾 (罗望子酸汁虾)
Pre Seasoned Cast Iron Skillet (12.5 inch) by Utopia Kitchen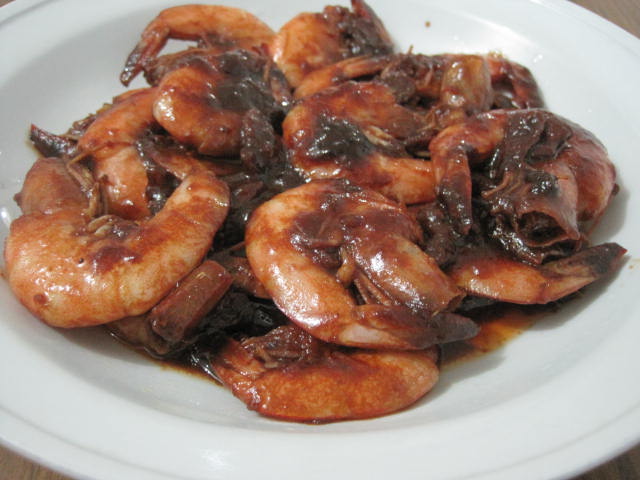 Tamarind Prawn was called as Asam Prawn which is a famous Nyonya dish. It was a combination cooking method of Chinese and Malay. The Tamarind is in sour taste and it was perfectly taste when marinate with prawn. The sweet from the prawn and the sour taste from Tamarind pulp was definitely will improve your appetite. The ingredients is very simple and the cooking method also very easy. If you love to eat prawn/ shrimp, this Tamarind Fried Prawn was highly recommended. Lets savor this best recipes for seafood!
Prep Time : 30 min
Cook Time : 15 min
Ready Time : 45 min
Ingredients
700 Grams Shell-on Prawn
1 table spoon Tamarind pulp (Asam) *** For Asam Juice
4 Table Spoons Water *** For Asam Juice
1 1/2 Table Spoons Thick Soya Sauce *** For marinate
5 Table Spoons Sugar *** For marinate 3 table spoons and 2 table spoons when cook
1/2 tea spoon Salt
3 Table Spoons Oil
Directions
Step 1: Rinse and drain the shell on prawns.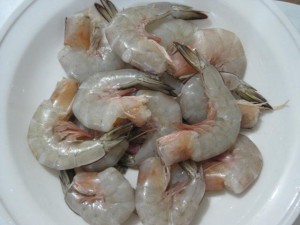 Step 2: Mix 4 tablespoon water with the tamarind pulp (Asam) and extract the juice from the tamarind by pressing the pulp.
Step 3: Marinate the prawn with thick soya sauce,  Asam juice, sugar and salt for about 15-30 minutes.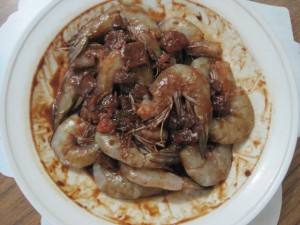 Step 4: Then put 3 tablespoons of oil into a pan/ wok to strir frying the prawn and mix in two table spoon of sugar until it cook well and slightly burnt (around 10-15minutes).