Chinese Noodles Recipe-Teo Chew Fried Noodle (Mian Tiao)
Pre Seasoned Cast Iron Skillet (12.5 inch) by Utopia Kitchen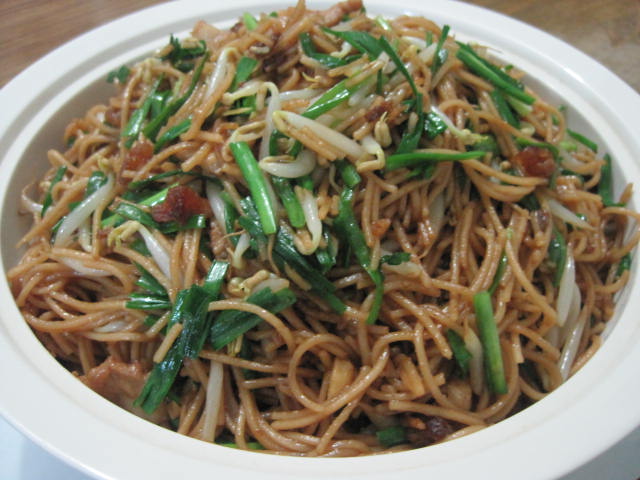 Traditional Chinese noodles recipe-Teo Chew cuisine serving when any celebration festival. The noodle is called "Mian Tiao" which will bring longevity. This noodle was a handmade noodle which the size look like spaghetti. Now a day, you may buy this type of noodle from Chinese grocery shop.
Prep Time : 10 min
Cook Time : 15 min
Ready Time : 25 min
Servings
Ingredients
150 Grams Chive
100 Grams Bean Sprouts
4 Gloves Garlic
100 Grams Pork Belly
1 Pack "Mian Tiao" Noodle *** in dried pack
half table spoon Thick Soya Sauce
3 Table Spoons Light Soya Sauce
half table spoon Pepper
2 Table Spoons Hot Water
4 Table Spoons Oil
2 Table Spoons Fish Sauce
half tea spoon Salt
Directions
Step 1: Cut the chive in 1.5 inch size.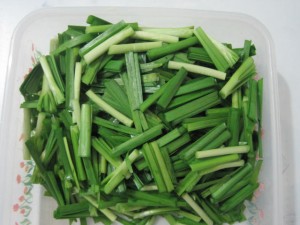 Step2: Chopping the garlic.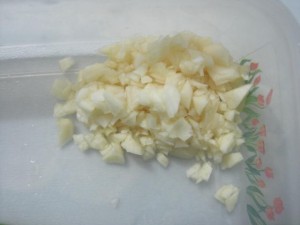 Step 3: Rinse the bean sprouts.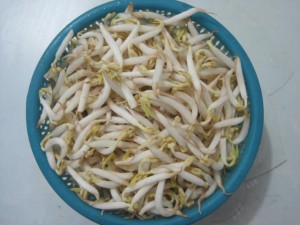 Step 4: Cut ans slice the pork belly.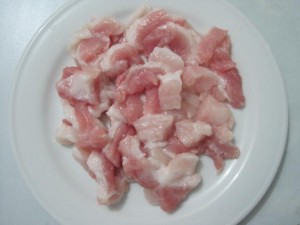 Step 5: Prepare the seasoning with 1/2 table spoons of thick soya sauce, 3 table spoons of light soya sauce, 1/2 table spoons of pepper and 2 table spoons of hot water.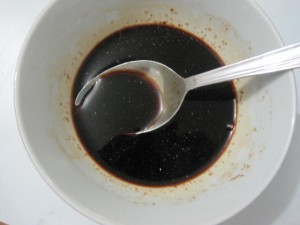 Step 6: Boiling the "Mian Tiao" Noodle in boiled hot water around one minutes then pouring cold water and drain it.
Step 7: Heating the work/ pan with 4 table spoons of oil, put in the pork belly and stir frying it around 30 seconds then mix in 1/2 teaspoons of salt and garlic.
Step 8: After 30 seconds, mix in with bean sprouts then 'Mian Tiao" Noodle follow by the seasoning for stir frying until the color of thick soya sauce evenly with the noodle.
Step 9: Mix in with 2 table spoons of fish sauce and continue stir frying for 5-10 minutes.
Step 10: Finally mix in the chive and pepper for stir frying around 1 minutes then ready to serve.