Traditional Chinese Noodles Recipe-"Sou Mian" with mince meat
Pre Seasoned Cast Iron Skillet (12.5 inch) by Utopia Kitchen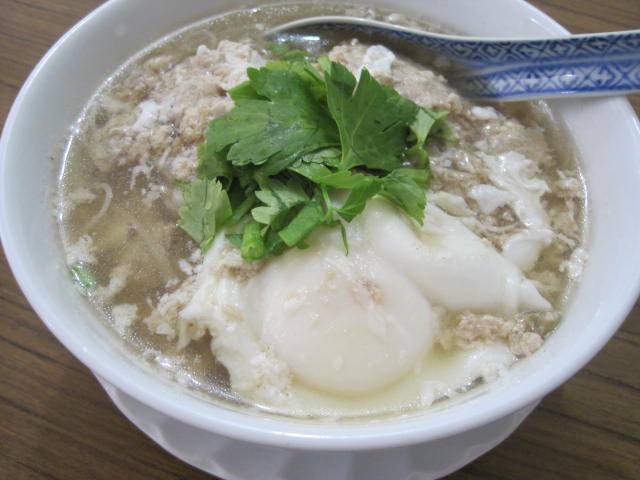 Traditional Chinese noodles recipe-birthday meal especially the eldest will eat this "Sou Mian" which Chinese believe it will bring longevity and healthy life.
Prep Time : 4 min
Cook Time : 6 min
Ready Time : 10 min
Ingredients
100 Grams Pork meat
10 Grams Ginger
30 Grams Tong Cai
10 Grams Parsley
2 Sou Mian
1 tea spoon Sesame Oil
2 Tea Spoons Soya Sauce
1 tea spoon Tapioca Starch
1/2 tea spoon Pepper
2 Egg
1 & 1/2 bowl water
Directions
Step 1: Mince the pork meat and mix in sesame oil, soya sauce, pepper and tapioca starch.
Step 2: Cut the ginger, green onion, parsley and "Tong Cai".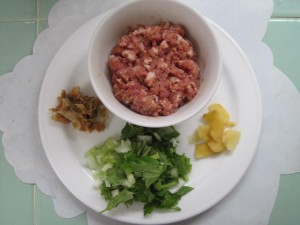 Step 3: Boiling the "Sou Mian"  in a hot water pot for 1 minute then drain it.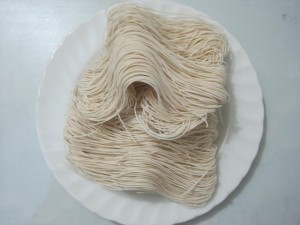 Step 4: Use another pot and put in one and half bowl of water for boiling. Once the water boiling, put in the "Tong Cai", mince meat, ginger for cook around 5 minutes for ready the soup.
Step 5: Then mix in the cook "Sou Mian" in the soup for boiling and put in the eggs to cook together around 30 seconds.
Step 6: Finally ready to serve in bowl and put in some parsley and pepper on top.