Yam Fried Rice 芋头饭
Pre Seasoned Cast Iron Skillet (12.5 inch) by Utopia Kitchen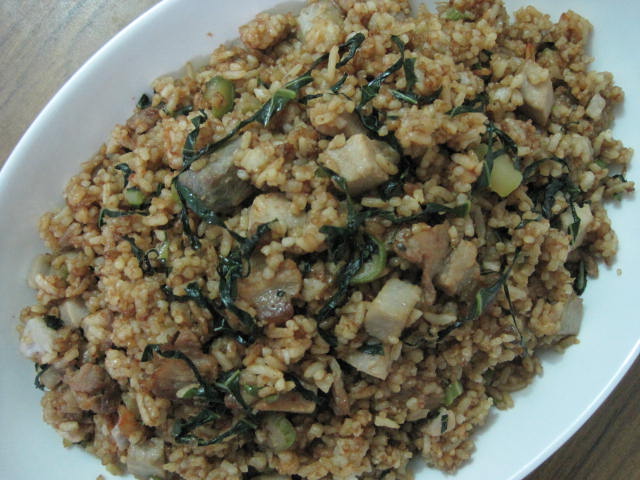 Yam Fried Rice is origin from Teochew, native to the Chaoshan region of eastern Guangdong province of China. Teochew also called as Chaozhou people like this Yam Fried Rice as grains recipes and it is also a famous Teochew Cuisine. Yam is a very good ingredients for health not just to increase satiety. Yam can help to stabilize blood sugar, prevent anaemia, antioxidant, maintenance a good digestion system and improve excretion.
Prep Time : 10 min
Cook Time : 30 min
Ready Time : 40 min
Ingredients
400 Grams Yam
2 cup Rice
300 Grams Kailan Vegetables
150 Grams Pork Belly
3 Gloves Garlic
5 Gloves Shallot
150 Grams Dried Shrimp Meat
4 Table Spoons Oil
1 table spoon Thick Soya Sauce
6 Table Spoons Light Soya Sauce
1 tea spoon Pepper
Directions
Step 1: Rinse the yam and cut into cube size.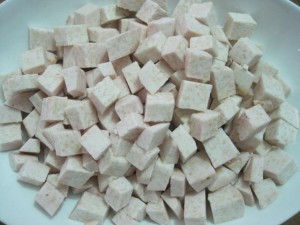 Step 2: Rinse and cut the Kailan vegetables.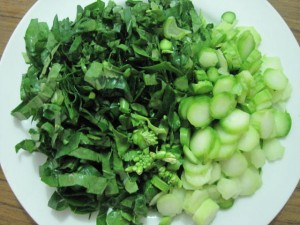 Step 3: Chopping the garlic and slice the shallot.
Step 4: Cut the pork belly into 1/4 inches size.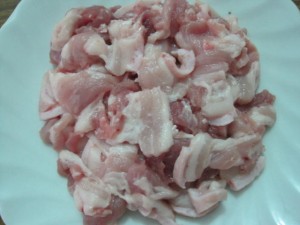 Step 5: Rinse and chopping the dried shrimp meat.
Step 6: Cook the white rice with rice cooker and after 10 minutes, mix in the yam on top for continue cook until the rice is ready cooked.
Step 7: Heating some oil at a work/ pan for stir frying pork belly with the garlic and shallot. Then mix in the dried shrimp meat and follow by the Kailan vegetables for about 10-15 minutes.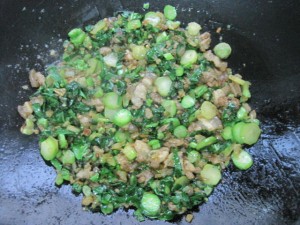 Step 8: Then mix in the cooked rice and yam. Add in the thick soya sauce, light soya sauce and pepper for sauteing until the color are evenly for about 10-15minutes.
Step 9: Ready to serve on plate.